the team
**Meet the faces behind the names**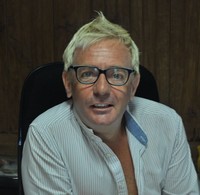 Desmond James - Desmond is an English born Indonesian who grew up In Australia. Desmond has lived in Asia since 1995. He has a 20 year background in hospitality working for some of the world's leading hotels. Desmond founded Sourcing Bali in 2000.desmond@sourcing-bali.com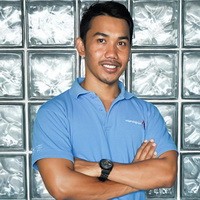 Wayan Sanjaya - Account Manager and Co-Director of PT Sourcing Bali. Wayan is responsible for the Personal Shopping Programmes and is a veteran of over 1000 shopping trips. Fluent in English, his local knowledge of where the best buys is invaluable.
wayan@sourcing-bali.com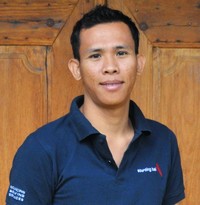 Komang - Executive Assistant - Sales - has been with Sourcing Bali since July 2003 - Komang assists Desmond with larger projects - liaising with suppliers to ensure that everything is on time and as ordered. komang@sourcing-bali.com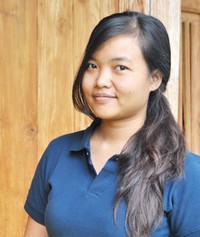 Anik - joined us in May 2007 and is our Accountant, responsible for all Invoicing, banking etc. Anik is skilled in MYOB, our inventory and accounting programme and is responsible for all payment scheduling and petty cash.
anik@sourcing-bali.com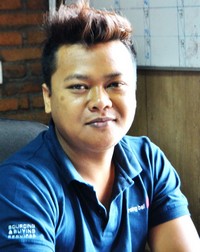 Raka - joined us in 2006. He is Executive Assistant, in charge of Human Resourses, taxation forms and general affairs for Sourcing Bali - his skill with numbers, patience and attention to details are all great assets for this role.
raka@sourcing-bali.com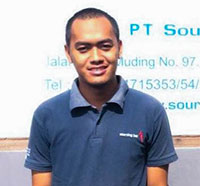 Faiz - has the very important job of Quality Controller. He is always on the road visiting suppliers to inspect the production of each and every item that we order to ensure that it complies with the pre-established QC standards of construction, colour, size and finish. His attention to detail and concern for our customers is what helps Sourcing Bali to be successful.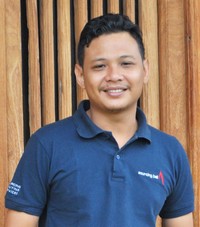 Dwi - Sales Coordinator - join with sourcing Bali in January 2013 - Dwi assists Wayan Sanjaya to prepare purchase orders and invoices and mantain a strict control on completion dates for orders. dwi@sourcing-bali.com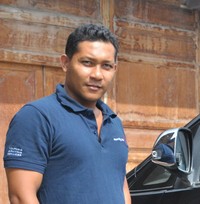 Edy - Joined the SB team in 2009 as one of our drivers. He is responsible and ensure the safety of our clients when on buying trips.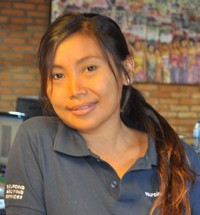 Made Suani - is our fabulous office girl. She helps out in the mornings making coffee for everyone and for clients when they visit. Made is also in charge of keeping the huge office clean... which she always does with a smile.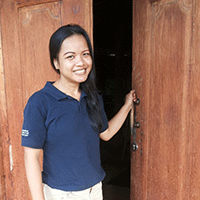 Yulyta - Joined us in April 2016 as an Account Manager. Her bubbly personality is a hit with customers and she enjoys the interaction with clients. She looks after both commercial and private customers, handling a wide range of products from home wares, furniture, lighting, artwork and more.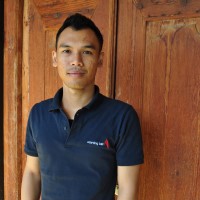 Dharma - Join with Sourcing Bali as Sales Support in October 2017. Dharma assists Yulyta to prepare purchase orders and invoices. Follow up the update progress and make sure everything is correct and on time. dharma@sourcing-bali.com
The Sourcing Bali website features a large variety of Indonesian products such as Balinese furniture, teak furniture, synthetic rattan furniture, rattan furniture, Balinese handicrafts, stone carvings and many more! However, if you cannot find what you are looking for, please drop us a line.