Buying Trips
Buying Trips - for the Commercial Buyer !
We are specialist suppliers for hotels, resorts, restaurants, spas, furniture retailers, garden supply centres, landscapers, homeware stores as well as conference planners, event and wedding organisers.

If you're planning a trip to Bali, allow us to assist. We assist you, the commercial buyer every step of the way. From advice of accommodation, planning valuable time to meet with suppliers, sample and select new products, transportation, drivers and preparation of purchase orders and follow up.

You are escorted at all times by a dedicated Account Manager, a trusted member of the Sourcing Bali Crew, acting as your eyes and ears, taking notes and digital images of any selected products.
At the end of each buying day, we download all images, and consolidate all new data - ready to review the next day.
All purchase orders are processed thru the Sourcing Bali accounting and Inventory system M.Y.O.B and all purchase orders are copied to you for your files.
A detailed cash report summary is prepared for each buying trip and any archived files are also readily available upon request.
Our goal is to provide you with new ideas, new suppliers, new products etc between each visit to Bali. Regular newsletter updates and our What's New section of this website also helps to showcase any such items / suppliers.
We understand that your time in Bali is valuable and we make every effort to ensure that your time is spent efficiently.
Buying Tips
Pre-trip - send us a generic or specific list of what you are looking for. The more information we have, the better prepared we can be for your trip. We specialise in custom orders and have a wide range of suppliers to choose from.

Length of stay - depends on the variety, range, and QTY of your orders. Buying trips usually vary from 1-3 days.

Meetings - If you need to meet with suppliers, without the hastle of traffic, feel free to invite suppliers to our offices / your office and make use of the facilities at Sourcing Bali.

Advance notice - please give as much notice as possible of your forthcoming trip, particularly during critical buying periods (March - May) (Sept - Nov)

Payment - In some cases, our customers deposit funds into the Sourcing Bali account and we handle all deposits. You are welcome to pay your own deposits during the trip or leave everything to us. You are also welcome to TT funds when you return home: Note, orders can only be processed when a minimum of 50% deposit is received.

Balance Payments - are required at the due date for completion. You should plan to have funds sent 7 days ahead of the average (final) completion date.

Daily Fee - Sourcing Bali charges US$95 per day for Sourcing and Buying trips, including driver, Account Manager, digital images, etc. Subsequent buying trips are not charged (Maximum 5 days complimentary use of vehicle / driver) Not available to non-Sourcing Bali clients.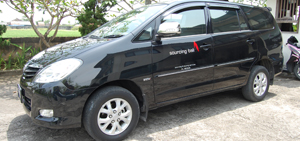 Sourcing Bali can assist with sourcing almost anything from Indonesia including Balinese furniture (teak furniture, rattan furniture, synthetic rattan furniture),, stone carvings and many other items.